In 2008, in the wake of Intrepid's success, a reality was created within the group called the Intrepid Driver Program with the aim of scouting out the most talented drivers, supporting them and giving them the chance to grow and reach the highest levels of motor sport.
Thanks also to the cooperation of the dense sales network present in more than 40 countries worldwide, the Intrepid Driver Program has achieved such prestige and credibility that many of the drivers selected by Intrepid have become part of important Formula 1 team development programmes.
In fact, the project is not only linked to the world of karting but also to that of formula cars where many of the drivers, born and bred in Intrepid, continue their careers under the supervision of Sguerzoni who points them to professional and competitive formula teams. This is not a management project but a chain of growth from karting to formula, an added value that other competing companies at the time did not offer and which allows drivers to arrive physically and mentally prepared for the change of category.
In 2009, Sguerzoni and the Intrepid Driver Program became a reference point for prestigious Formula 1 teams that recognised the programme's potential and shared the growth method adopted to help the most talented young drivers.
In the same year, Jaime Alguersuari and Sebastièn Buemi inaugurate their Formula 1 careers with Toro Rosso formerly Intrepid drivers.
The two are very close to Sguerzoni, their first coach in karting, and often meet him on the track for test sessions.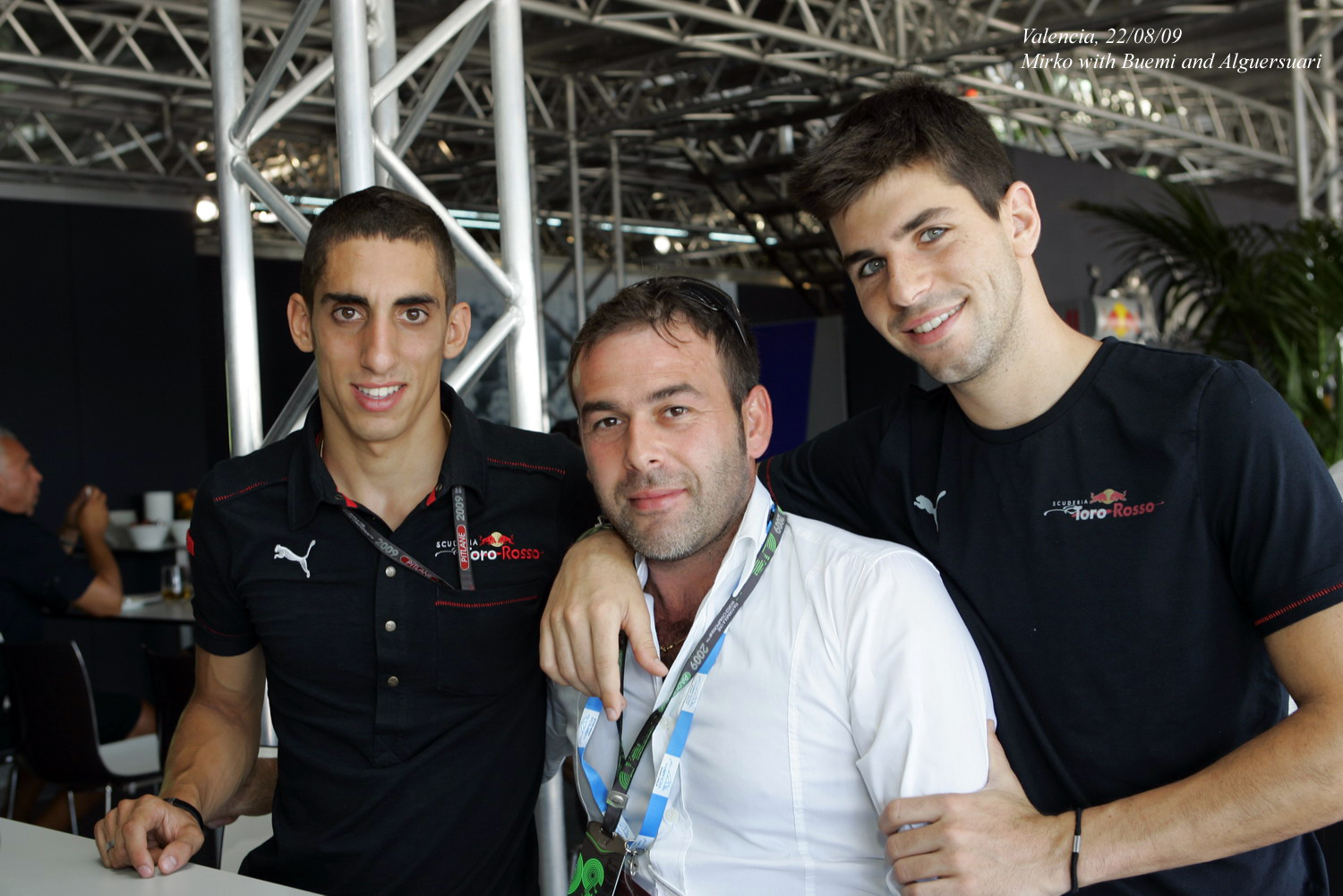 Subsequently, through the driver search and selection programme, additional outstanding drivers, currently at the top of F1, will be selected between 2009 and 2012:
Alex Albon, winning the CIK-FIA EUROPEAN CHAMPIONSHIP and CIK-FIA WORLD CUP KF3 in 2010
George Russel, winning 2 prestigious titles CIK-FIA EUROPEAN CHAMPION KF3 in 2011 and in 2012
Charles Leclerc, discovered by the driver selection programme in 2010, and later with the collaboration of Nicolas Todt won the title in 2011 CIK-FIA WORLD CHAMPION KF3
Max Verstappen, achieves numerous victories in the KF2 category in 2012, including CIK-FIA EUROPEAN CHAMPION KF2 in Wackersdorf. He was then suggested and accompanied to Red Bull for his first interview with Dr. Helmut Marko, thus beginning his great career in F1.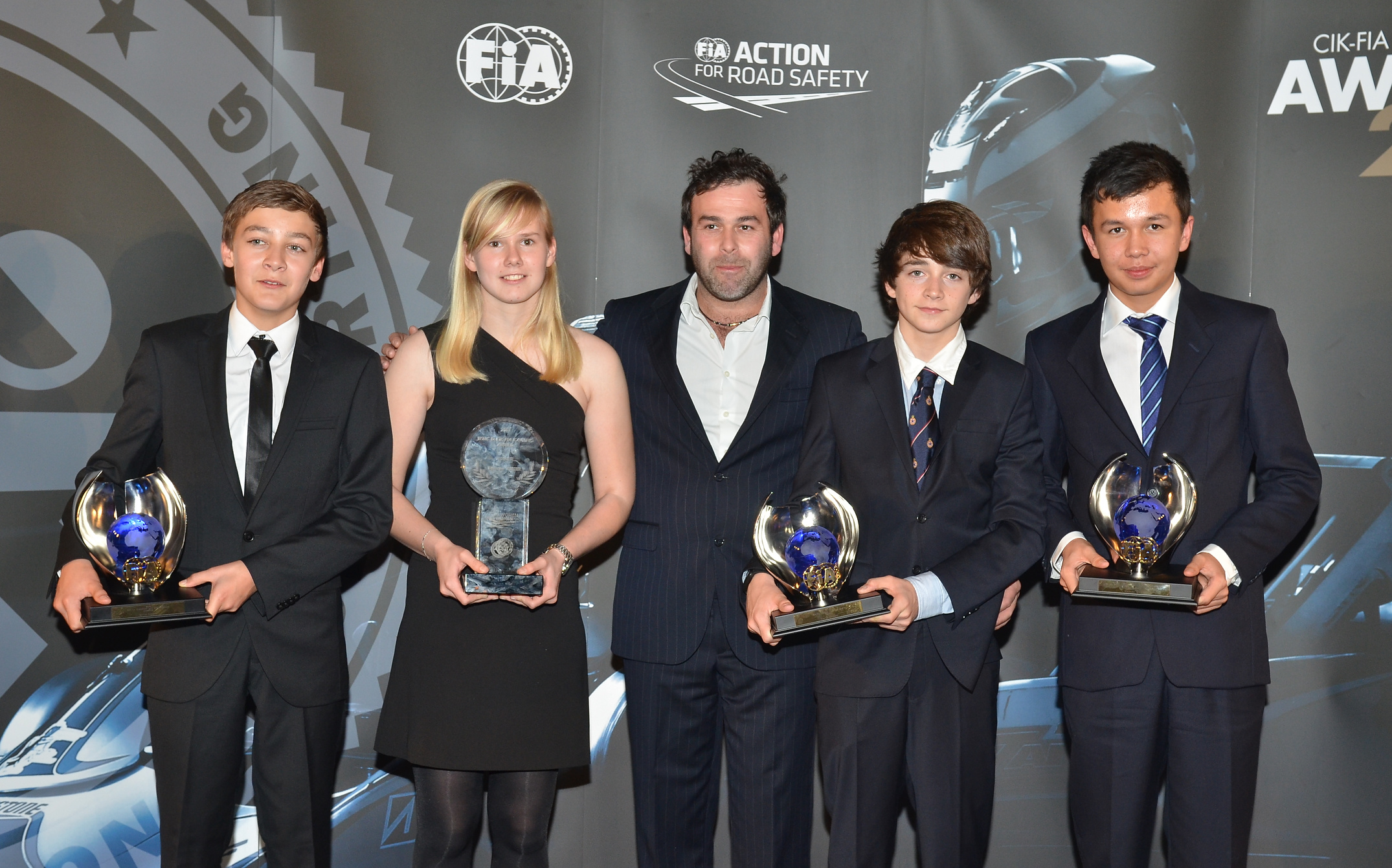 In addition to these young drivers, who are now established in Formula 1, and who come from the selection of the Intrepid Driver Program, many other drivers who have contributed greatly to the history and growth of Intrepid should also be mentioned.
The collaboration with important partners, who have chosen Intrepid as their point of reference in karting, is confirmation that the modern philosophy introduced by the historical management, which takes care of the products but also has an eye on the future of drivers, works and is an added value that sets it apart.